Keaton Jones is the 11-year-old boy from Maynardville, Tennessee who went viral all over social media because of his video about bullying.
He was tearful and honest when he shared his experiences being bullied at school, and it captured the hearts of many people, including celebrities like Selena Gomez, Millie Bobbie Brown, Justin Bieber and Demi Lovato, among others.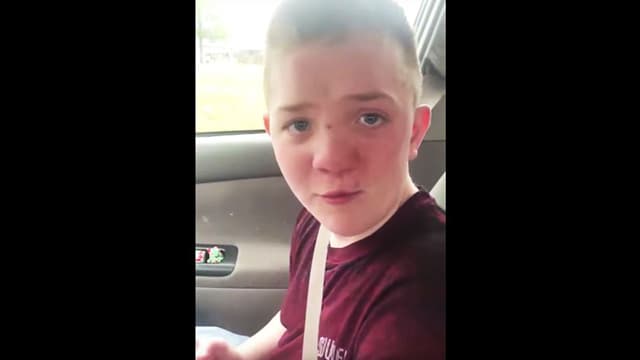 The viral video also inspired Joseph Lam to start a GoFundMe page in Keaton's honor. The young boy's emotional video going viral resulted to "the world wanting to come and eat lunch with him," his mother Kimberly described.
On Thursday, the mother and son had a video interview with the British talk show "This Morning," and Keaton revealed, "I actually haven't been back to school." Kimberly then explained, "He has maintained this entire time…that he didn't want to go back to school. I've struggled anyway, especially being this close to Christmas break, but after seeing how big it got, I mean it just seems like maybe we should let it die down a little bit before we made any decisions so that we could kind of have a reality of what life is gonna be like."
Keaton and his family have also received a bit of backlash after his viral video, and some people were speculating that the family was only using the young boy's story for financial gain. Kimberly addressed the matter in the same interview saying, "I mean, I've been judged and sentenced, my entire family and friends have been judged and sentenced based upon two pictures, and people who don't know us. That's something I would not wish on anybody. That's not what it was about and it's still not what this is about, and it's a little ironic that it's brought the bullies out."
Source:
http://www.eonline.com/news/900151/keaton-jones-hasn-t-returned-to-school-since-his-bullying-video-went-viral