Celebrities are public personalities, and they are constantly under the limelight.
Being famous, they tend to face certain issues and controversies that are being thrown their way, and they are more vulnerable to a lot of people's hate, judgements and criticisms.
Alden Richards, for instance, is one of the most famous actors in the Philippine showbiz industry at present, but he is not exempted from having bashers. In fact, some netizens are accusing him and his father for allegedly using his love team partner Maine Mendoza!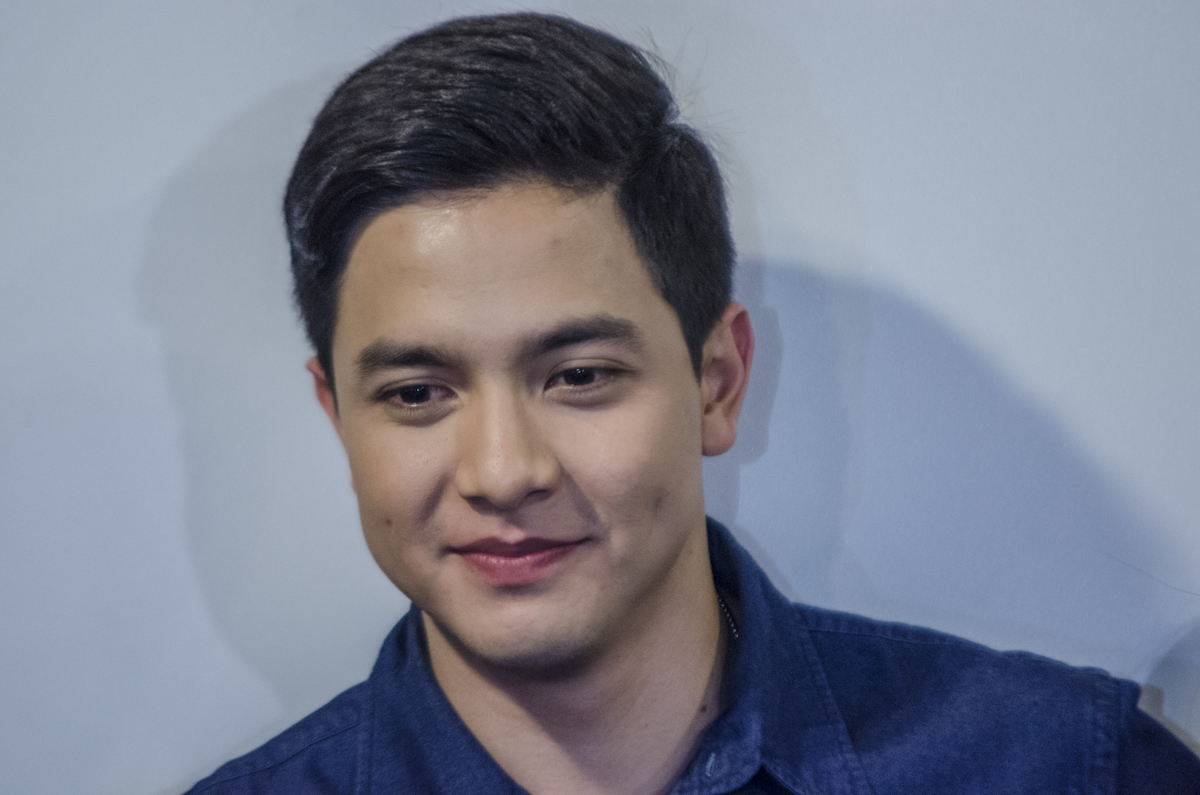 On Sunday, November 26, Maine shared an open letter that she wrote for her and Alden's fans. She was very honest and vulnerable in the letter, and she admitted that she is not in a relationship with Alden.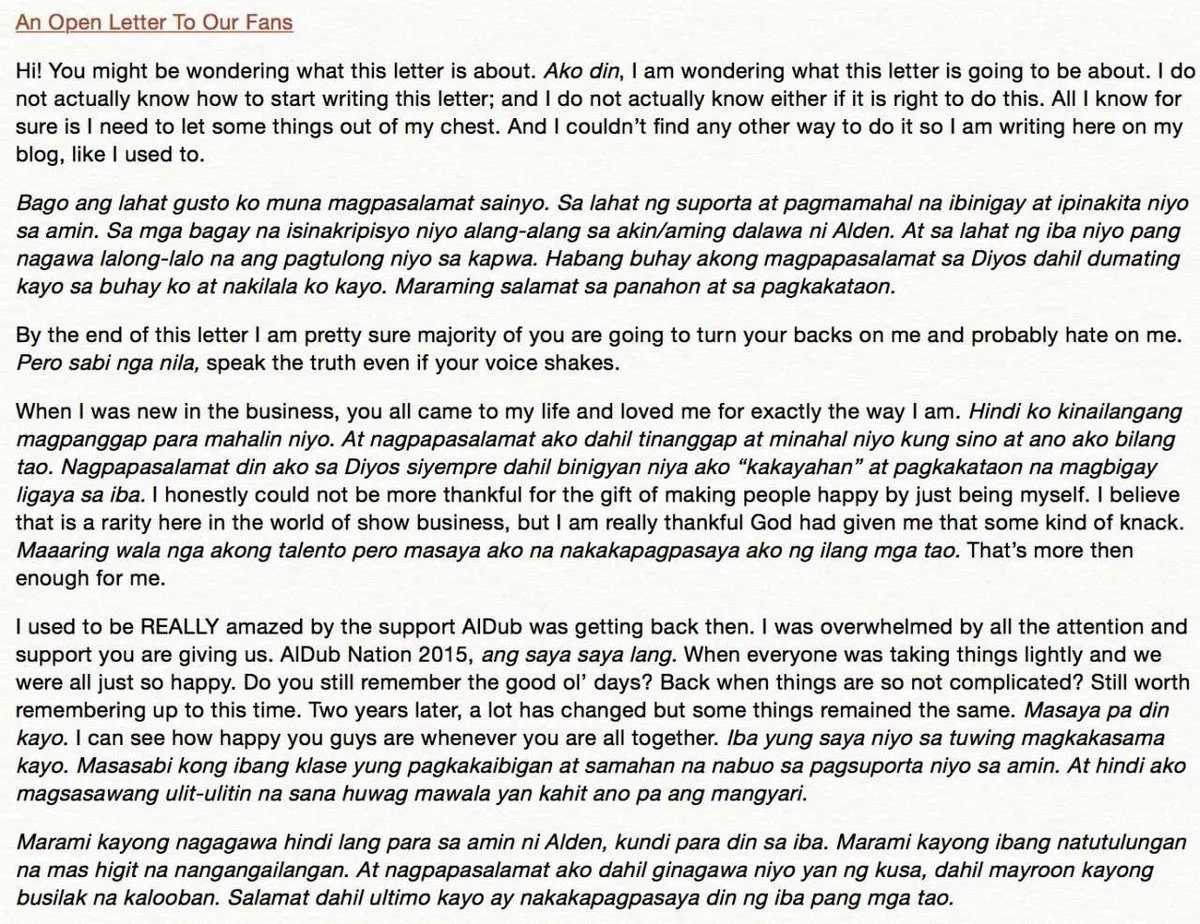 "And for all the love and efforts you have given us, you deserve to know the truth that at this very moment Alden and I are just friends. We are a love team," Maine stated in her lengthy open letter.
She has received a lot of negative comments for what she said, and some fans even vented their frustration to Alden's father. They accused him of getting their hopes up about Maine and Alden's love life.
WATCH THE VIDEO HERE:
Source:
http://www.pep.ph/news/68887/maine-mendoza-speaks-out-her-truth-in-open-letter-to-fans