The actress Angelica Panganiban, well-known makeup artist Juan Sarte, and celebrity hairstylist Jing Monis allegedly cut the line in immigration in the airport on October 27.
A netizen named JC Valenzuela posted about the alleged incident on Facebook together with a photo as proof.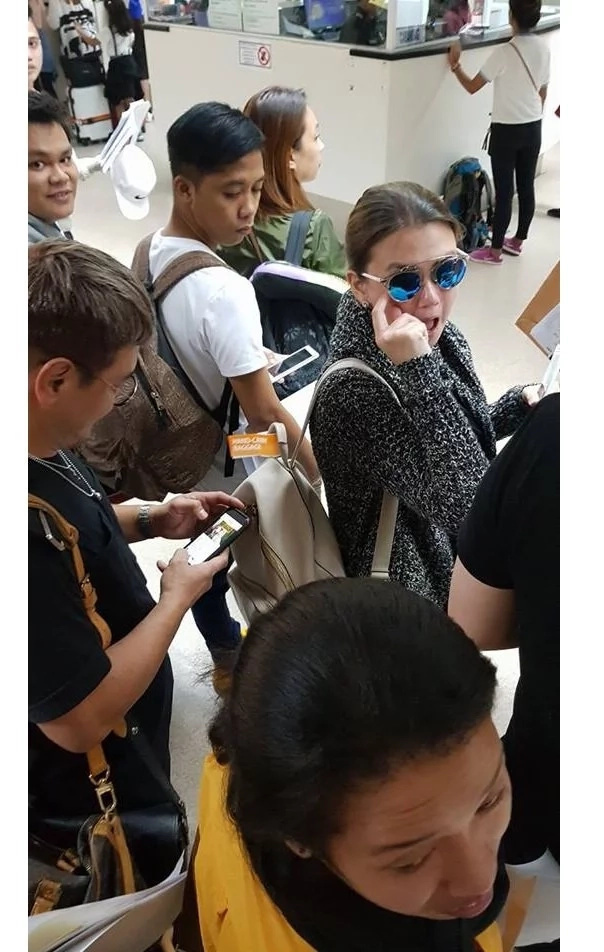 JC also said that he called them out for cutting the line, but they just ignored him. Juan finally addressed the allegations against them through a gossip blog site wherein he told his side of the story.
According to him, the flow of the line that he was in was going faster than Angelica and Jing's line. JC was somewhere at the back of Juan's line, and when the latter was nearing the immigration officer, he asked Angelica and Jing to transfer to his line.
Juan thought that it was a normal thing to do when traveling as a group because he has seen it being done by other people. He even asked permission from the people who were in line behind him, and they allowed him.
After that, JC started acting like a "b*tch," according to Juan, and the former went near them to take a picture of Angelica. The well-known makeup artist reiterated that he was in line first, and he added, "I would have given the same courtesy to my mom, sister, or any friend travelling with me, celebrity or not."
JC was quick on responding to Juan's side of the story, and below is his lengthy response to the makeup artist:
Source:
http://www.pep.ph/news/68620/juan-sarte-airs-side-on-airport-line-cutting-issue-involving-angelica-panganiban?ref=feed_1